Home
> Cluster Alimentario Galicia
Our Partners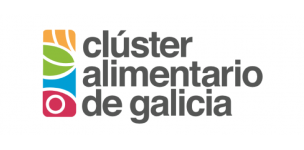 Cluster Alimentario Galicia
Country:

Spain

Relation to the Centre:

MoU partner

Address:

Edificio FEUGA ofc. 18, Rúa Lope Gómez de Marzoa s/n, Campus Vida. E15705, Santiago de Compostela

Contact:

Roberto Alonso info@clusaga.org / (+34) 981 556 062

Partner background

The food industry is one of the strategic sectors in Galicia, both due to its dimension, and its economic and social significance. In this area, the Galician Food Cluster of Galicia (Clusaga) articulates an organised structure of the Galician food industry, in a broad sense, integrating businesses, as well as innovation and research bodies and other organisations, in cooperation processes, making it possible to reap benefits from the implementation of actions and collaborative projects and reaching a critical mass, strengthening the international competitiveness and visibility of the sector.