Our Partners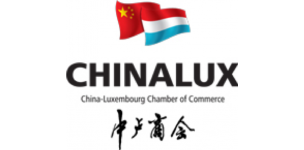 ChinaLux
Country:

Luxembourg

Relation to the Centre:

MoU partner

Website:
Address:

29 Boulevard Prince Henri, L - 1724 Luxembourg

Contact:

Find MOU

Partner background

The China-Luxembourg Chamber of Commerce ("CHINALUX") was founded in 2013. A private, non-profit organisation initiated by 20 Founder Members active in the China-Luxembourg business community, CHINALUX holds as its Honorary President the Chinese Ambassador to Luxembourg, H.E. Mr. HUANG Changqing. CHINALUX provides a supporting role in bilateral trade and cultural ties between China and Luxembourg. It maintains close relations with the Luxembourg government and Chamber of Commerce, as well as various other organisations represented on the CHINALUX Advisory Board.