Home
> China-Italy Chamber of Commerce
Our Partners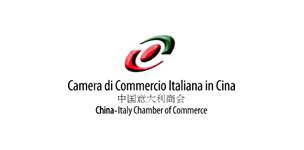 China-Italy Chamber of Commerce
Country:

Italy

Relation to the Centre:

Implementing partner

Website:
Address:

Unit 1612, Zhongyu Plaza A6, Gongti North Road, Chaoyang District, 100027, Beijing, China

Contact:

Tel: 0086-10-85910545 Fax: 0086-10-85910546 Email: info@cameraitacina.com

Partner background

The China-Italy Chamber of Commerce (CICC) is the only business organization recognised by both the Italian Government (Ministry of Economic Development, MiSE) and People's Republic of China (Ministry of Civil Affairs, MoCA) that aims to boost the internationalization and localization of Italian business and to promote the "Made in Italy" in the PRC.

The CICC Members (545 in 2017) represent the Italian business community such as public-invested and multinational corporations, small and medium-sized enterprises (both manufacturing and commercial), service companies etc.

To companies settled in China and those with on-going business within the Chinese market, the CICC offers informative, training and business networking opportunities. Besides, the CICC qualifies itself as a voicing platform for them to share topics of common interest. To companies interested in strengthening their business in China, the CICC offers consultancy, assistance and marketing services.