Home
> China-Britain Business Council
Our Partners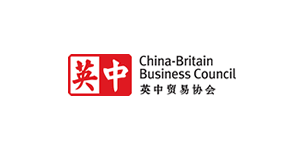 China-Britain Business Council
Country:

United Kingdom

Relation to the Centre:

Implementing partner

Website:
Address:

Beijing The British Centre, Room 1001, China Life Tower, 16 Chaoyangmenwai Avenue, Beijing 100020

Contact:

Email: enquiries@cbbc.org.cn – Tel: +86 (0)10 8525 1111– Fax: +86 (0)10 8525 1001 – WeChat: CBBC_China

Partner background

The China-Britain Business Council (CBBC) helps British and Chinese businesses and organisations work together in China, the UK and third markets around the world.

With 60 years of experience and experts across the UK and China, we work in a strategic partnership with the British Chamber of Commerce in China to deliver streamlined services to our joint members.

The diverse, 1,000-strong membership of CBCC includes some of the UK's largest and most established companies, some of the UK's most dynamic and innovative SMEs, as well as leading Chinese companies. We also work closely with cities and local enterprise partnerships to help them forge the links to drive local economic development.