Home
> Belgian-Chinese Chamber of Commerce (BCECC)
Our Partners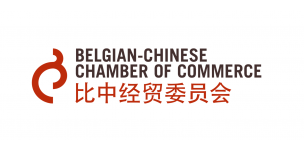 Belgian-Chinese Chamber of Commerce (BCECC)
Country:

Belgium

Relation to the Centre:

MoU partner

Website:
Address:

Avenue Louise 279 Louizalaan B287.2 1050 Brussels

Contact:

Chen Si chen.si@bcecc.be

Partner background

BCECC is a Belgian business association for companies engaged in doing business in or with China. It is a non-profit organization established in the 1980s following the beginnings of China's open-door policy and is located in Brussels, the heart of Europe. Over the past 25 years the BCECC has focused on organizing China-related events: lunches with high-level Belgian, Chinese or European officials, seminars on topics ranging from investment tools for Belgian companies in China to business opportunities for European companies in China, and meetings with Chinese economic delegations.

The BCECC is also increasingly involved in offering support to Belgian companies, particularly SMEs, interested in attending European-Chinese matchmaking events and trade fairs in China. In addition to the services already mentioned above, the BCECC also helps its members with referrals, business matching and identification of experienced partners in both Belgium and China.