Find a service provider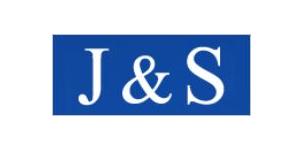 J&S GLOBAL CO., LTD
Type of services:

Sourcing and Procurement

Affiliation to a Chamber
of Commerce:

China-Italy Chamber of Commerce, German Chamber of Commerce in China (AHK), Swedish Chamber of Commerce in China

Member state:

other

Languages spoken:

Chinese, English

City:

Suzhou

Website:
Contact Info
JOHN JIANG

Managing Director

General Management
T: 86-137 7190 1080
Fax: (86) 512 6955 6190
E: john@js-supplychain.com

中国苏州工业园区新昌路6号
No.6, Xin Chang Road Suzhou industrial park , China

Company background
J&S GLOBAL CO., LTD. is a China Consulting firm focusing on Supply Chain consultation, with a proven track record in advising world-wide private-sector SME (small medium enterprises) organizations entering into China market on supplier sourcing, manufacturing setup, supply chain management and other advisories.
We focus on your First Step into China, and commit to provide you a customized solution to ensure your continual success in China. Highly experienced in fields of expertise that cover all aspects including Global Sourcing, Procurement, Logistics, Manufacturing and Customs & Regulatory Compliance, we have played a key role in helping our client to have the right and competitive entry into China Market.
J&S, we commit to your First Step into China !