Our Partners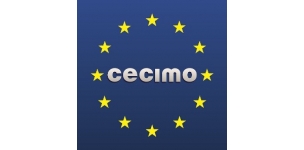 CECIMO
Country:

Belgium

Relation to the Centre:

Other partner

Website:
Indirizzo:

Avenue Louise 66 B - 1050 Brussels

Contact:

E-mail : information@cecimo.eu Tel : +32-2-502.70.90 Fax:+32-2-502.60.82

Partner background

CECIMO is the European Association representing the common interests of the Machine Tool Industries globally and at EU level. We bring together 15 National Associations of machine tool builders, which represent approximately 1300 industrial enterprises in Europe (EU + EFTA + Turkey), over 80% of which are SMEs. Approximately 75% of CECIMO production is shipped abroad, whereas around half of it is exported outside Europe. CECIMO assumes a key role in determining the strategic direction of the European machine tool industry and promotes the development of the sector in the fields of economy, technology and science.