Date :

Dec 18, All day, 2019
The China Compulsory Certification (CCC) is a certification requirement for product quality standardization in China that applies to both imported goods as well as to Chinese products. Compliance with CCC regulations is therefore crucial for EU SMEs that wish to export certain goods to China.
Products that are subject to this compulsory certification are listed in the Certification Catalogue. The list currently contains 119 products in 21 categories and includes goods such as vehicles, devices and accessories.
In this webinar, the EU SME Centre's Standards & Conformity expert, Ingrid Ge, discusses and gives advice about the CCC regulation and its recent progress.
Key Topics
Brief introduction of CCC
Scope of CCC
Technical requirements for CCC
Application for CCC
CCC exemption
Changes of CCC regulation in 2019
Suggestions to EU SMEs
Any further questions? Contact us through the Ask the Expert channel!
You can find the recorded video on Youtube. To download the slides please login.
About the Speaker
Ingrid Ge, Standard and Conformity Expert, EU SME Centre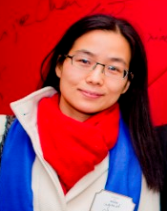 Ingrid has 14 years' consulting experience in import and export policy and rules, and WTO trade policy compliance. She has lead on several cross-sector research projects including UK's participation in the Belt & Road Initiative and China's Pilot Free Trade Zones, 13th Five-year Plan, Foreign Investment Law, e-commerce policy etc.
Ingrid received Master degrees in international economy from the Chinese Academy of Social Sciences (CASS) and the University of British Columbia in Canada.