Home
>
Calendar
> China GACC Registration for European Food & Beverage Establishments | Report Launch Webinar
Date & Time (Beijing) :

Jun 9, 2022, 4:00 pm - 5:30 pm
Date & Time (Brussels) :

Jun 9, 2022, 10:00 am - 11:30 am
On 1 January 2022, GACC Decree 248 came into force – requiring all overseas establishments that produce, process, or store any type of food and beverage products exported to China to register through a dedicated platform, and obtain a registration code from the General Administration of Customs of the People's Republic of China (GACC).
However, even after a few months of enforcement, many doubts, uncertainty, and questions on different aspects of the registration process continue to exist; these are often combined with IT bugs or sudden changes in the registration system which are rarely explained. A frequent outcome is rejection of applications submitted by overseas food and beverage establishments, in turn making it temporarily impossible for them to export their products to the Chinese market. Many have reached out to the EU SME Centre seeking assistance with their specific cases.
For this reason, the EU SME Centre will publish
a complete guideline
to help European food & beverage businesses understand the mandatory GACC registration process.
Click here to download it.
This webinar will provide you an opportunity to get a preview of the key content in this guideline and engage directly with our expert teams. We will also invite Counsellor for Agriculture, EU Delegation in China to share the latest trends in EU-China agri-food relations.
What you will learn in this webinar:
The key steps that European food & beverage establishments must follow to complete the GACC registration process – supported by screenshots taken directly from the system as well as tips on how to avoid mistakes.
The new labelling and packaging requirements for both general products and specific product categories.
A list of Frequently Asked Questions that the EU SME Centre has received from European food & beverage establishments, and which were successfully addressed by a team of experts – often after several rounds of calls with GACC operators.
List and contact details of the food safety competent authorities in EU Member States, as close coordination with them will be required for certain food & beverage product categories.
You can find the recorded webinar on YouTube here:
Agenda
16:00 – 16:05 Welcome remarks and introductions
16:05 – 16:25 Overview of EU-China agri-food relations
Damien Plan, Counsellor for Agriculture, EU Delegation in China
16:25 – 17:10 Presentation of the Guidelines on GACC registration, do's and don'ts,
and FAQs received by the EU SME Centre
Arvid Tilner, Alessio Petino, Authors from the EU SME Centre
17:10 – 17:30 Q&A
About the Speakers
Damien Plan – Counsellor for Agriculture, EU Delegation in China

Damien Plan is an agronomist engineer, graduated from the "Ecole Nationale Supérieure d'Agronomie de Montpellier" (ENSAM) in France. Since September 2019, Damien is the Counsellor for Agriculture at the EU Delegation to China.
Damien Plan joined the European Commission in 2009. He initially worked at the European Commission Joint Research Centre. In 2014 he joined the Directorate General for Agriculture and Rural Development where he worked successively as team leader for commodity crops markets (Cereals, Rice, Oilseeds and Protein Crops) and as International Relations Officer for South-East Asia (ASEAN countries).
Prior to joining the European Commission, Damien Plan worked for fifteen years in the private sector, more specifically in the agri-food sector (animal feed industry, starch industry, seeds industry), where he held various manager positions in regulatory affairs, public affairs and business development, both in Europe (Brussels) and in South East Asia (Singapore).
Alessio Petino – Knowledge Coordinator, EU SME Centre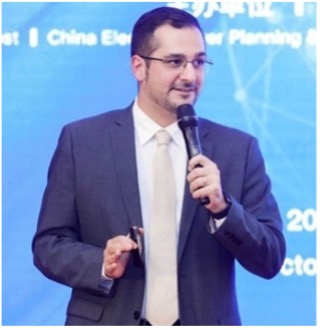 Alessio Petino worked for 6+ years on various EU-funded projects in China, mainly conducting policy and market analysis for European companies looking to enter or already in the Chinese market. His key areas of expertise include: market access regulations and barriers, investment attraction policies, standards & compliance.
Since October 2020, Alessio is the Knowledge Coordinator of the EU SME Centre, coordinating reports, technical assistance and training activities. He answered so far 500+ enquiries received from EU SMEs and business organisations, including 80+ on GACC Decree 248.
Arvid Tilner - Project Assistant, EU SME Centre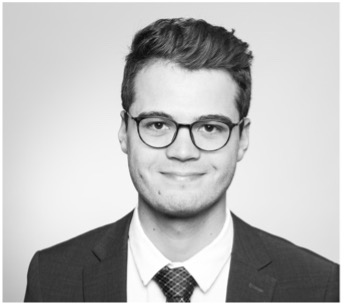 Arvid has started his career with the EU SME Centre and is helping and supporting SMEs by bringing transparency into the regulatory framework, policies, and standards of the Chinese market. He offers insights and market analysis by providing reports, guidelines, and articles on successful market access in China. He is one of the main authors of the EU SME Centre report: Guidelines on GACC registration for European F&B establishments.
Arvid holds a master's degree in management with specialization in finance, accounting, and taxation; he focused in his master thesis on the financial implications of supervisory boards and employee representation in medium-sized (Mittelstand) businesses in Germany.