Date & Time (Beijing) :

Feb 22, 4:00 pm - 5:30 pm, 2022
Date & Time (Brussels) :

Feb 22, 9:00 am - 10:30 am, 2022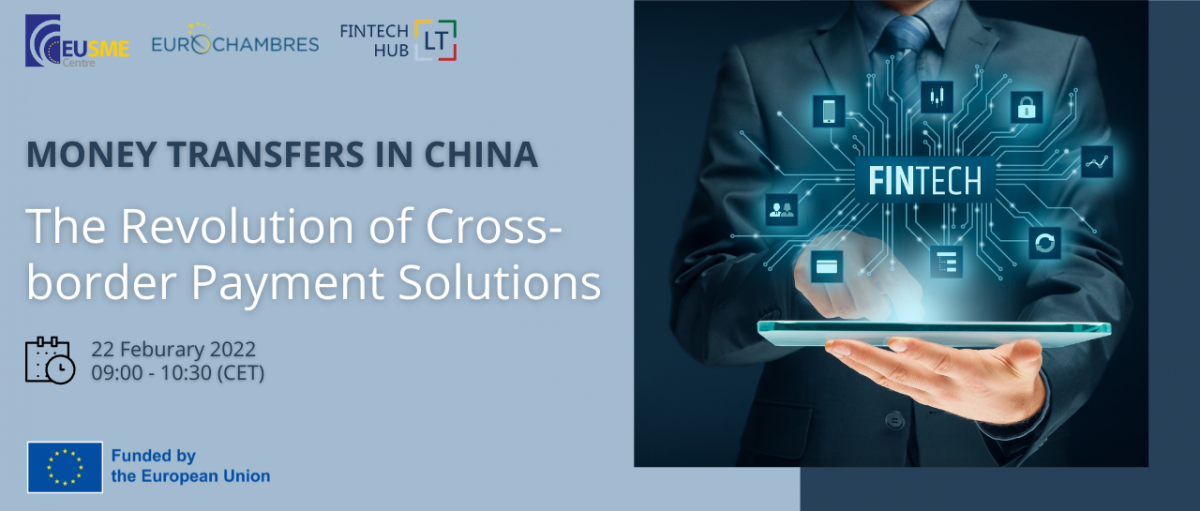 China is one of the largest payment markets in the world with an aggregate value of almost 800 billion euro in transactions in 2020. Additionally, the third-party enterprise payments segment is expected to reach 24.3 trillion euro in transaction volume in 2022.
Traditionally, banks were the only player in the market that facilitated cross-border payments and businesses and individuals looking to send or receive money from China had to face lengthy administrative paperwork. In the past few years, a wide variety of online payment platforms have arose offering a reliable, easy-to-use, and inexpensive alternative to traditional commercial banks.
The EU SME Centre and Fintech Hub LT with the support of Eurochambres invite you to join this virtual conference on on 22 February 2022 at 9:00 Brussels time / 16:00 Beijing time where various companies will present their IT solutions to facilitate cross-border payments between Europe and China and how they help avoid the most common roadblocks in this kind of transactions.
The session will end with a discussion panel where the guest companies will share their thoughts on the future of cross-border payments.
Interested in joining? Sign up here