Date & Time (Beijing) :

Dec 15, 2021, 3:00 pm - 4:00 pm
Date & Time (Brussels) :

Dec 15, 2021, 8:00 am - 9:00 am
Venue :

European Chamber Beijing Office / Zoom online
Address :

Beijing Lufthansa Center, Office C405, No. 50 Liangmaqiao Road, Beijing
Transfer of technology – which is defined as the movement of knowledge, skills, know-how, and other valuable assets from one for-profit organisation to another – has been a common practice for foreign companies in China for years. When carried out properly, technology transfer has allowed foreign businesses to successfully gain market access in China. However, technology transfer in China is not without risk, and companies have faced situations where they have seen their technology stolen through inadvertent leakage of intellectual property (IP), due to their Chinese counterparts breaching their agreements or Chinese law. In spite of attempts by Chinese authorities to codify the ban on forced transfers of technology in pieces of legislation like the Foreign Investment Law, according to the European Chamber's Business Confidence Survey 2021, 16% of respondents reported being compelled to transfer technology, with 65% saying that it took place in within the last two years and 31% stating that it was ongoing. Given the risks of loss of competitiveness and market share associated with technology transfer processes, is essential for European companies – and in particular SMEs – to think carefully about to guard against IP risk when transferring technology to China.
The European Chamber, the IP SME Helpdesk and the EU SME Centre are thus pleased to invite you to our next Working Group Meeting, where Mr Matias Zubimendi, the China IP SME Helpdesk IP Business Advisor will provide an overview of the newest technology transfer conditions as well as discuss the role of various contracts in protecting IP. The meeting will take place online and offline in Beijing on Wednesday, 15th December from 15:00 to 16:00. Please find below the agenda:
Agenda
14:30-15:00 Registration and networking (offline)
15:00-15:10 Opening remarks
15:10-15:40 Presentation by Mr Matias Zubimendi
15:40-16:00 Discussion and Q&A
Speakers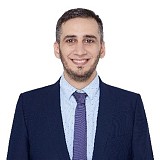 Mr. Matias Zubimendi is the IP Business Advisor at China IP SME Helpdesk in Beijing, where he advises European SMEs on intellectual property rights matters. Mr. Zubimendi holds a Master's degree in Chinese Civil and Commercial Law from Peking University as well as a Master's degree in Intellectual Property Law from Austral University in cooperation with the World Intellectual Property Organisation. Mr. Zubimendi has a strong background in both business development and intellectual property rights protection, having previously worked as a China Business and Legal Consultant at Terragene, where he focused on business development and as a Director of Legal Affairs at Conquer Europe. Previously, he has also worked as a Patent and Trademark Attorney at Phoebus Abogados and Mazzeo & Canet, where he represented SMEs as well as Fortune 500 companies.

Mr. Zubimendi has given lectures at various conferences including the Ibero-American Conference on Chinese Studies and published several articles including "The legal protection of intangibles in the video games industry". As a Professor Assistant, he has also given lectures on Commercial Law and Procedural law, while focusing on Copyright and AI in his research. Mr. Zubimendi is a native Spanish speaker fluent in English.