Date & Time (Beijing) :

Sep 6, 4:00 pm - 5:00 pm, 2021
Date & Time (Brussels) :

Sep 6, 10:00 am - 11:00 am, 2021
EU SME Centre and China-Britain Business Council are happy to invite your company to participate in the EU - China Publishing Business Collaboration Webinar, to be held on 6 September 2021, from 16:00-17:00 (CST) | 10:00-11:00 (CEST).
2021, is the first year of the 14th Five-Year plan. The strategy of building a cultural power before 2035 has been mentioned several times in different governmental reports. The cultural and creative industries in China comprise a large number of sectors that are often interconnected and related, such as arts, film, music, television, publishing, design, fashion, video games, advertising, tourism and so on. Publishing, as the main sector of cultural industry, takes an important role to realise the high-quality development in cultural power.
China ranks the second on the list of global publishing markets. It generated 10.51 billion Euros in publishing revenue in 2015. Its publishing industry is growing fast with 583 publishing houses. Publishers in China and other countries are eager to communicate more and develop good working relationships. Last year, due to COVID-19, the market size of China publishing industry decreased to 97.1 billion RMB, reduced by 5.1% compared to the marketing size in 2019. However, with all sectors in China are recovering from pandemic period, the performance of publishing industry is bouncing back. Furthermore, the whole publishing industry is undergoing a key industrial upgrading. There are several key words can give you a basic understanding on China publishing trends:
Generation Z is becoming the emerging power of consumption.
Markets in lower-tier cities are booming with higher rate of increase and higher speed of increase.
Livestreaming and short video platforms are becoming popular for publishing industry.
Smart supply chain is fastening the development in publishing industry.
During the webinar, the trends mentioned above will be discussed by our panellists. Meanwhile, we will invite companies from China to discuss potential collaboration, as well as showcase its strength and demand in aiming to facilitate the business cooperation.
Agenda:
16:00 – 16:05
Welcome Speech - EU SME Centre
- Alessio Petino, Knowledge Coordinator, EU SME Centre
16:05 – 16:20 Chinese publishing market – overview & Children publishing domain – James Bryant, President of International Business, Beijing OpenBook Co., Ltd.
- James Bryant, President-International Business, Beijing OpenBook Co., Ltd.
16:20 – 16:35 Policies update & operation in China – CBBC
- Lucy SONG, Project Manager of Business Environment & IP, CBBC
16:35 – 16:50 Chinese readers insight - Cao Wenxuan
- Cao Wenxuan, 2016 Hans Christian Andersen Author Award Winner, Bestselling author of children's literature
About the speakers: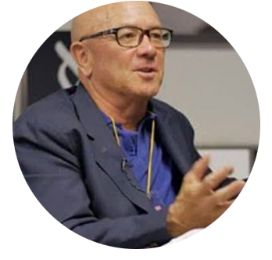 James Bryant, President, International Business, Beijing OpenBook Co., Ltd.
Mr. Bryant is also the founder and CEO of Jiang Boyan LLC.
Mr. Bryant was the founder of three digital publishing companies. Founded in the early 90s, ProCD was a pioneering digital reference publisher that created some of the world's first CD-ROMs. It merged with ACXIOM (Nasdaq: ACXM) in 1996. Information Please LLC was a pioneer in publishing reference material on the internet to assist children with their homework. It was sold to Pearson (NYSE:PSO). Trajectory LLC was founded in 2011 and was an early pioneer in Natural Language Processing. It developed and deployed the first reading algorithms that eventually "read" over 100,000 books in English, Chinese and German. Trajectory was awarded the Book Industry Study Group's Innovation Award in 2015.
In 2017, Beijing Openbook established an international strategic partnership with Jiang Boyan LLC.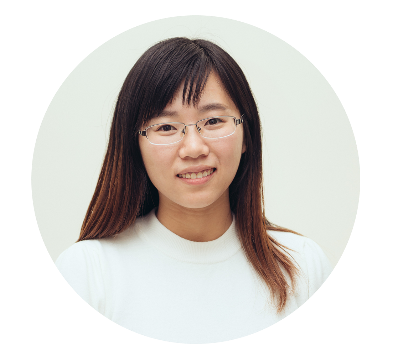 Lucy SONG, Project Manager of Business Environment and IP, CBBC
Lucy joined CBBC as IP Project Manager in 2018 and provides support and advice to British businesses on IP protection in China.
Lucy has over five years' working experience in the area of IP protection, helping rights owners fight against IP infringements in different industries including retail, energy, food & drink, electronics and publishing etc. After joining CBBC, Lucy mainly works for the delivery of IP work which includes IP enquires, online IP protection, offline enforcement as well as supporting IP dialogue between UK and China.
Lucy holds a LLB from Tongji University in 2014 and studied IP law which includes trademark, copyright, patent and trade secrets.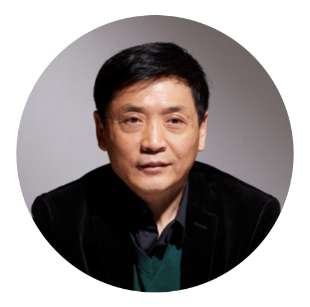 Cao Wenxuan, 2016 Hans Christian Andersen Author Award Winner, Bestselling author of children's literature
Cao Wenxuan is a bestselling author of children's literature 2016 Hans Christian Andersen Author Award winner. Mr. Cao is also a professor of Chinese at Beijing University, Associate Director of the Children's Literature Committee of the Chinese Writer's Association.
Cao Wenxuan is one of most influential children's literature writers in China. He has written over 60 works, more than 40 of which have received awards and recognitions, many of which have been translated into English, German, French, Russian, Swedish, Spanish, Japanese, Korean and other languages. His picture book exported to France, Japan, Sweden, South Korea, Brazil, Denmark, and other countries, twice won the China General Administration of Press and Publication Outstanding Books Award for export titles.
Most popular titles such as The Grass House and Bronze and Sunflower have collectively sold millions of copies in China.