Date & Time (Beijing) :

May 13, 4:00 pm - 5:30 pm, 2021
Date & Time (Brussels) :

May 13, 10:00 am - 11:30 am, 2021
Is your company prepared to make the most out of Chinese social media?
The EU SME Centre and Danish Chamber of Commerce in China are happy to invite you for our next hybrid event on 13 May 2021 from 16:00-17:30 (Beijing time). You are invited to participate either ONLINE (through Zoom) or OFFLINE (in Beijing).
Chances are that you are familiar with WeChat and TikTok (Douyin), but what about other massive players in China, such as Little Red Book, Pinduoduo and Dianping, which may be less known on the outside-China market.
To help share some light on the differences between these platforms, as well as how to make the best out of them, we are invited by Paul McNeill, Managing Partner at Resonance China. Having lived and worked with social media and marketing in China through many years, Paul will give an introductory presentation to help European SMEs better get prepared for the massive potential awaiting in the Chinese markets, by going through successful and less successful cases.
Join us, as we invite for an opportunity to better understand the big platforms in China, which your company should consider, upon entry.
You can find the recorded webinar on Youtube:
Agenda:
16:00-16:15: I
ntroduction, b
y EU SME Centre / DCCC
16:15-1700:
Presentation by
Paul McNeill
About the speaker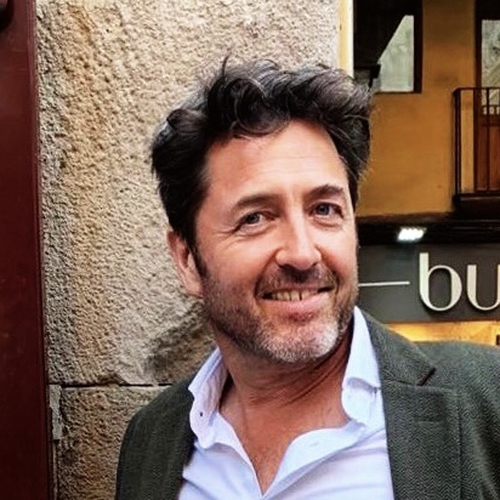 PAUL MCNEILL, Managing Partner
at
Resonance
Paul has 29 years of broad strategic and leadership experience in the media industry of which 23 years have been spent in Asia. Paul worked previously in Hong Kong, Singapore and the Netherlands and has now lived and worked in the PRC for the past 18 years.
Paul was part of the founding team of Carat in Asia Pacific in 1997 and acted as GM overseeing international clients and building the Carat Asia Pacific network of offices. In 2000 he founded online media trading company XS-Media and raised USD 5 million in VC investment, building a network of 5 offices across the APAC region. Due to the global dotcom crash, Paul diverted his attention to China where he launched MPG and acted as CEO Greater China for Havas' specialist media planning and buying agency, being part of the global corporate strategy team.

In 2010 he founded Skye Media, a China focused social media agency. In 2017 Skye Media merged with Resonance to form one of China's most successful internationally minded digital marketing agencies with offices in Beijing and Shanghai. Paul is a frequent contributor at numerous conferences around the globe. Paul has a broad experience across many consumer categories, working through a broad spectrum of multi-national, regional and local clients.

He has a Degree in Advertising and Communication, has completed a post-doctoral study in Media Strategy & Communication, and an MSc in International Management China at the University of London School for Oriental & African Studies. Paul is now a fellow at THNK the Amsterdam School of Creative Leadership that he completed in September 2014.