Date :

Mar 19, 8:45 am - 12:30 pm, 2020
Venue :

Austria Trend Hotelu
Address :

Dunajska cesta 154, 1000 Ljubljana
Contact :

Tjaša Fras, SPIRIT Slovenija, e-mail: tjasa.fras@spiritslovenia.si, tel: 01 5891 872
China is one of the world's fastest growing economies, and it continues to attract companies of all types to its markets. The most challenging decisions for a company is how best to enter the China market.
The workshop developed by the EU SME Centre has the objective of giving Slovenian SMEs practical advise on legal aspects when doing business with China and advising on the different ways of entering the Chinese market.
The workshop covers an array of practical aspects and presents best practices, making sure that the companies can apply the newly gained knowledge in their daily business. By joining the workshop, companies will grasp the latest market trends, practical recommendations and pointers as to which strategy is most suitable for one's business.
The workshop will be held on March 19th in Ljubljana, Slovenia.
Agenda
8:45 – 9:00

Registration and networking

9:00 – 9:15

Welcome speech by H.E. Alenka Suhadolnik

Remarks by Spirit Slovenia representatives

9:15 – 10:20

Legal Essentials for doing Business in China

Business partners
Concluding contracts
How to Avoid Common Business Scams In China

10.30 – 10.35

Q&A

10:35 – 10:45

Coffee Break

10:45 – 11:35

Ways to enter the Chinese market

Exporting
Selling online
Direct foreign investment

11:35– 12:20

IPR In China

Landscape in China
IP at trade fairs
Best practices and recommendation

12:20 – 12:30

Final remarks and Q&A

Please note that you have to confirm your attendance by submitting an application form by Friday, March 6 th, 2020. Upon successful completion, you will receive a confirmation at your e-mail address.
Click here for more information.
About The Speakers
Helen Ju, Legal Advisor of the EU SME Centre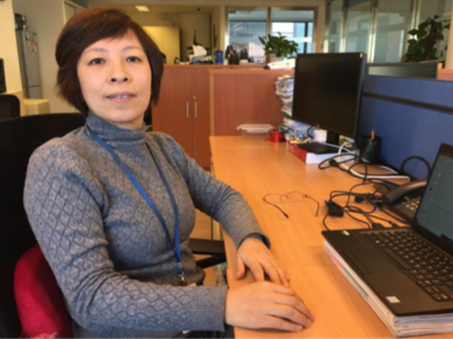 With more than 15 years of professional experience in China law, China foreign investment law, international trade, and employment regulations, Helen is the key Legal Expert of the EU SME Centre.
Since 2012, Helen has provided legal and specialized advice to countless EU SMEs from a wide variety of industries.
Prior to joining the EU SME Centre, Helen worked in a law firm as a PRC licensed lawyer and in a state owned trading company.
Laura Velasco, EU Partnership Coordinator
Laura has ten years of working experience in China and a deep understanding of the Chinese business culture. At the Centre, she is the responsible person for the training workshops organized in Europe and for maintaining the relationships with the Centre's EU-based partners and business intermediaries.
Before joining the EU SME Centre, Laura worked for two Management Consulting Companies in Shanghai and supported numerous foreign investment companies in China with company formations, corporate restructuring, and liquidations, and accounting and tax related matters.
Michał Kłaczyński, Legal Counsel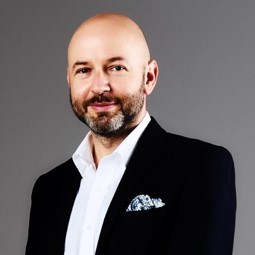 Michał has over fifteen years of experience in international business law, both transactions and regulatory matters, including assistance in Chinese business and IP related matters. His experience includes assisting companies establishing business in China, advising on foreign direct investment regulations and negotiating joint venture agreements. Michał has also advisedon various aspects of Chinese copyright law, trade secrets, trademarks, as well as on negotiating licensing, manufacturing and distribution agreements related to operations in China.
He graduated from Harvard Law School (LL.M.) and Jagiellonian University(Poland), and studied at Sichuan United University (Chengdu, China).