Date :

Mar 10, 9:30 am - 12:45 pm, 2020
Venue :

Sede Cámara Valencia
Contact :

Rut Soriano, email: rsoriano@camaravalencia.com, Tel: 963103956
El comercio electrónico y el uso eficiente de un presupuesto de marketing modesto se han convertido en aspectos clave para las PYMEs interesadas en desarrollar una estrategia comercial en China.
En los últimos años, las plataformas de comercio electrónico han permitido diversificar las vías de entrada al país proporcionando un canal de venta rápido y económico para inversores con bajo nivel de conocimiento sobre el país. Sin embargo, los riesgos asociados al rápido crecimiento y evolución de estas plataformas y la falta de información fiable y disponible hace que la toma de decisiones sea en muchos casos dificultosa para las empresas.
Nuestro taller está diseñado para empresarios y profesionales del comercio electrónico con un sólido interés en desarrollar proyectos de comercio electrónico en China y tiene como objetivo proporcionar una visión clara y práctica del entorno de comercio electrónico Chino y de las opciones disponibles a disposición de las PYMEs, para que las empresas puedan evaluar el potencial, el coste y las implicaciones de cada una de las opciones.
Programa
09:30 h,

Bienvenida

Dpto. Internacional Cámara Valencia

09:40 h.

Visión del mercado

Sr. D. Luis S. Galán Lozano

10:00 h.

Cómo vender online en China

Modos de venta, plataformas, métodos de pago

Sr. D. Luis S. Galán Lozano

10:45 h.

Aspectos logísticos en la venta online

Ventajas de centralizar en Hong Kong

Sr. D. Fernando de la Cal

11:00 h.
Dudas y preguntas
11:10 h.
Café networking
11:25 h.

Consumidor Chino

Tendencias y hábitos de consumo

11:55 h.

Marketing digital

Tendencias digitales, redes sociales,

uso de prescriptores, contexto.

Sr. D. Luis S. Galán Lozano

12:30 h.
Dudas y preguntas. Cierre

Regístrese aquí.
About the speaker
Luis S. Galan, CEO and founder of 2Open China Ecommerce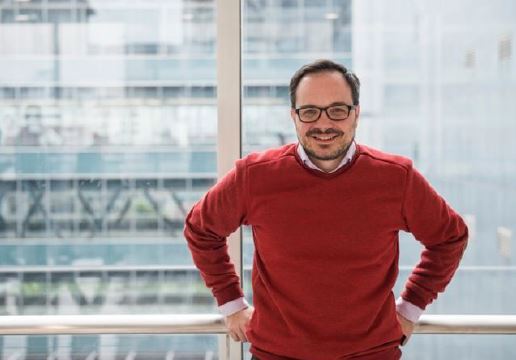 For almost a decade, Luis has been in charge of 2 Open, a digital marketing and E-Commerce agency with offices in China and Spain that helps foreign brands develop and boost their online sales in China through the provision of marketing and strategic consulting and transactions monitoring services. 2 Open is an official partner of Tmall Group, one of the most important online platforms in China.
Before embarking on this adventure, Luis worked for the PRISA Group and eBay in the digital and online sales areas, respectively. Luis has advised a large number international companies from a wide variety of sectors: F&B, cosmetics, maternity and baby, food supplements and footwear. He has also been a speaker at numerous seminars and training on online commerce and digital marketing, some of the most significant are "Hispanic Startups 2016" or "How to make the most of the E-Commerce Boom in China" (2019). Luis also publishes articles in several Spanish and international media.
On the educational side, Luis has an MBA from China Europe International Business School (CEIBS) and a Master in Information Technology from IE Business School. Luis speaks Spanish, English and Chinese.