Date :

Mar 6, All day, 2020
Given the COVID-19 outbreak in China, nearly all businesses in China have been affected one way or another, be they domestic or international. Hence, what actions can companies take in response to the situation and minimize the financial impact on their business?
During this webinar on "Crisis Management during COVID-19 and impact on European SMEs", successfully held on March 6th, 2020, the experts Grace Shi, Koen Naber and Raoul Schweicher addressed several topics of interest.
In particular, Grace Shi, Director of TMF Group, explained the newest tax relief policies issued by the Chinese Government to help companies get through this difficult period. She also shared insights about best practices of financial planning for SMEs to support the implementation of their crisis management.
Following, Koen Naber, Director at R&P Lawyers, explained in depth on "How SMEs can negotiate rent relief" during and focus on the implication of Force Majeure in contracts.
Finally, Raoul Schweicher, Managing Director MS Advisory (Moore) Shanghai, introduced the Chinese government measures to support SMEs during the epidemic period.
The webinar was organised by the EU SME Centre in cooperation with BenCham and the China-Italy Chamber of Commerce.
About the Speakers
Grace Shi, Director TMF GROUP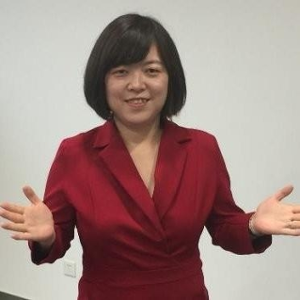 Grace has over 20 years of experience in accounting, auditing and tax advisory services in both international accounting firms and large domestic corporations. Graceunderstands and anticipates the obstacles and challenges of setting up and running a business in China. She especially advises small and medium-sized enterprises on their investments and operations in China.
Grace was the head of an international professional services firm in Beijing for six years and CFO of a local company with more than 1,000 employees. In 2012, she co-founded a tax, accounting and investment advisory firm in Beijing together with her German co-founder. With a rapidly growing and highly skilled team, Grace helped hundreds of international companies set up and run their operations in China successfully. In 2019, this firm of more than 50 staff in three locations was acquired by TMF Group. At TMF Group, Grace and her team drive the development of business opportunities along the Sino-German corridor and continue to assist SMEs and MNCs in their business operations in China. In addition, Grace also takes the role of Board Director in BenCham.
Koen Naber (R&P China Lawyers)

Koen assists international clients with business interests in China; he represents foreign clients in negotiations with Chinese business partners and advise them on commercial contracts, restructurings, tax, IP, dispute resolutions, employment law and customs procedures.
His clients come from all kinds of sectors and industries. Further, with vast experience in the Chinese retail market he assists international brands and shopping malls on every aspect of their operations in China, including company/branch formation, negotiations of lease agreements, omni-channel establishment, employment system set-up and trademark portfolio management. In addition, his passion for sports has led him supporting foreign athletes, coaches and sports enterprises (with a focus on football) with for example contract negotiations, sponsorship arrangements, IP protection and dispute resolutions.
Raoul Schweicher, Managing Director MS Advisory (Moore) Shanghai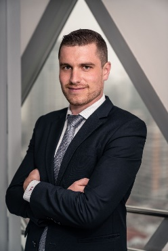 Raoul Schweicher is Managing Director at MS Advisory, a financial advisory firm based in Shanghai, which is part of Moore Belgium and a member of the Moore global network. Since 2011 MS Advisory provides a full range of financial services to foreign enterprises active in China and Hong Kong, including accounting, tax, compliance and corporate services.
Raoul has been living in China for 8 years providing foreign-invested SMEs in China financial-, tax-, setup- and operational advisory with regards to the Chinese market. He further advises foreign companies who are ready to enter the Chinese market.
Raoul has specialized on setting up new and restructuring existing processes within companies to gain further compliance, transparency and efficiency. The main goal for these projects is to find the solution where the foreign investment in China is operating in a compliant and legal way securing the investment with ideal conditions to conduct business locally. Within Moore, Raoul is responsible for our operations in China and Hong Kong. On the client side, he handles incoming projects regarding finance, taxation, reporting and internal audits amongst others.