Date :

Mar 5, 9:00 am - 2:00 pm, 2020
Venue :

Hilton Nicosia (ex Hilton Park)
Non-member Price :

100 EUR
Contact :

Ms. Eleftheria Xenophontos; email: freedom@ccci.org.cy
The EU SME Centre, together with the Cyprus-China Business Association and the Cyprus Chamber of Commerce and Industry are co-organizing a workshop on "E-Commerce and Digital Markering in China", that will take place on Thursday March 5, 2020 at Hilton Nicosia (ex Hilton Park) from 9.00-14.00.
E-commerce and the efficient use of focused modest marketing budget have become key aspects to take into consideration for EU SMEs when developing their strategy in China. However, the lack of information on both e-commerce and marketing channels makes it difficult for businesses to make informed decisions.
Small EU businesses should be particularly aware of the rapid growth of e-commerce platforms in China which has diversified the entry modes to the country, providing them with more channels to sell to the market. Our workshop aims to provide a clear and practical view of the e-commerce environment, describe the available options for EU SMEs in China, as well as, help companies assess the potential, costs, and implications of each of the options. This workshop covers an array of practical aspects and up-to-date best practices and it is designed for any brands or merchants with an E-commerce or digital projects on the Chinese market, entrepreneurs and E-commerce practitioners.
Agenda
9.00 – 09.20

Welcoming Coffee

Registration and networking

09.20 – 09.30

Welcoming Address

President of Cyprus – China Business Association

Mr Theo Parperis

09.30- 10.00

Market Overview

Market Size and Performance

10.00 – 10.45

Selling Online ίη China

Modes of Sellίng Onlίne

Thίrd-Party Platforms ίn Chίna Payment Methods

Logistics

10.45 – 11.00

Q&A and discussion
11.00 -11.15
Coffee Break

11.15 – 11.45

Chinese Customers Market Trends

Consumer Behaviour

Top Selling Products

11.45 – 12.30

Digital Marketing

China Digital Trends Social Medial Landscape

Adapt to the Chinese Context

12.30 – 13.00

Q&A and discussion
13.00 – 14.00
Lunch
About the speaker
Luis S. Galan, CEO and founder of 2Open China Ecommerce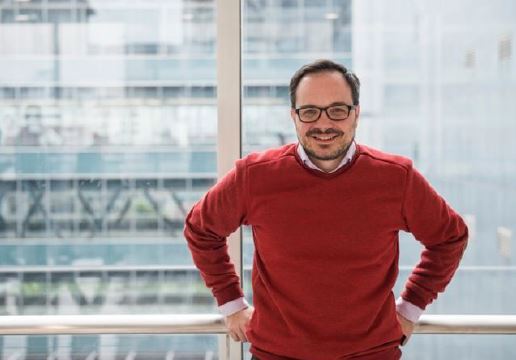 For almost a decade, Luis has been in charge of 2 Open, a digital marketing and E-Commerce agency with offices in China and Spain that helps foreign brands develop and boost their online sales in China through the provision of marketing and strategic consulting and transactions monitoring services. 2 Open is an official partner of Tmall Group, one of the most important online platforms in China.
Before embarking on this adventure, Luis worked for the PRISA Group and eBay in the digital and online sales areas, respectively. Luis has advised a large number international companies from a wide variety of sectors: F&B, cosmetics, maternity and baby, food supplements and footwear. He has also been a speaker at numerous seminars and training on online commerce and digital marketing, some of the most significant are "Hispanic Startups 2016" or "How to make the most of the E-Commerce Boom in China" (2019). Luis also publishes articles in several Spanish and international media.
On the educational side, Luis has an MBA from China Europe International Business School (CEIBS) and a Master in Information Technology from IE Business School. Luis speaks Spanish, English and Chinese.
Registration and payment
To register, please fill in the participation form send a fax or an email to Ms. Eleftheria Xenophontos, email: freedom@ccci.org.cy or fax: 22665685. For more information call 22889880.
Download the attachement to have more information about the payment.