Type :

EU SME Breakfast Seminar
Date :

Nov 29 8:00 am - 10:30 am, 2019
Venue :

WeWork Dongdaqiao:3/F, East Gongxiao Building, 28 Guandongdian Street
Non-member Price :

250 RMB
The Benelux Chamber of Commerce and EU SME Centre would like to welcome you to the next EU SME Breakfast Seminar on "China Foreign Investment Law" organised in cooperation with the Dezan, Shira & Associates and Simmons & Simmons.
The speakers Ms. Ines Liu and Ms. Melody Yang will provide the audience with an overview of the Foreign Investment Law (FIL), the legislative background and the current implications, as well as the technical legal side of the policy.
Do not miss this opportunity to get a very comprehensive overview of what is likely one of the biggest changes the Chinese overseas investment landscape has seen in the past century, and to use this knowledge to your benefit.
Tea, coffee and a selection of patisseries will be provided during the breakfast seminar.
Event Details
Date: Friday November 29, 2019
Venue: WeWork Dongdaqiao:3/F, East Gongxiao Building, 28 Guandongdian Street
Event Agenda
08.00 - 08.30: Registration
08.30 - 09.00: First Speaker
09.00 - 09.30: Second Speaker
09.30 - 09.45: Q&A
09.45 - 10.00: Coffee & Networking Opportunity
Price
150 RMB Members / 250 RMB Non-Members
Please click here to register.
About the Speakers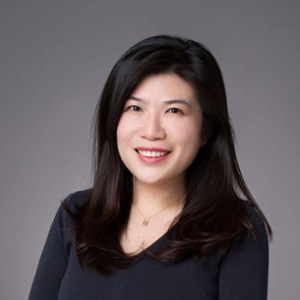 Ines Liu is an Assistant Manager at Dezan Shira & Associates' Beijing office and a member of the International Business Advisory team. She advises foreign investors on market entry strategy, corporate structuring, cross-border tax issues, and FDI-related legal and tax considerations.

Ines also leads Dezan Shira & Associates' business development in Australia and is the point of contact for our Australian clients and partners.

Before joining Dezan Shira & Associates, Ines acquired extensive auditing and assurance experience working at PwC, and managed investor relations for China-based U.S. IPOs while working at Ogilvy Public Relations Worldwide. She has also practiced in specific areas of auditing, financial and corporate communications, and general accounting and management consulting.

Ines holds a bachelor's degree in economics and an MBA from Macquarie University Graduate School of Management in Australia.
Melody Yang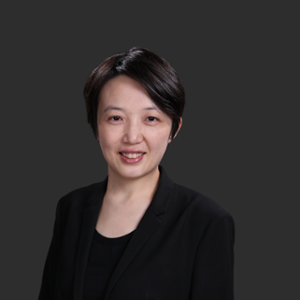 Melody Yang focuses her practice on fund formation, fund regulatory issues, fund investments by institutional investors and high net worth individuals/companies, managed account arrangements and private equity investment. She has advised multiple leading global asset management groups in connection with their China market entry strategies through PFM regime, QDLP, QFLP/QDIE, QDII and RQFII/QFII, and various leading Chinese asset managers in connection with launching their USD funds overseas.

Melody is based in Beijing. Melody and her team are recently ranked as Tier 1 foreign firms for Investments Funds in China - Legal 500 (2019) and Melody herself is ranked as a Leading Individual.

Melody currently acts as an advisor to the International Partners Committee of the Asset Management Association of China (AMAC), China's de facto private fund regulator. Melody is one of the co-authors of the official textbook for AMAC's private fund qualification exams. She is also the author of the Law of Hedge Funds (Second Edition) – China Chapter published by LexisNexis. Melody is frequently invited to comment on market trends and legal development and speak at key industry conferences and events, including AIMA and AMAC.

Melody is qualified in the PRC, New York and England and Wales. She has been seconded to the firm's London office (funds and asset management groups) for a year.
---