Date & Time (Beijing) :

May 17, 9:00 am - 11:59 pm, 2019
Date & Time (Brussels) :

Jan 1, All day, 1970
The new foreign investment law was approved on March 15th by the National People's Congress (NPC) and will come into effect on January 1st, 2020.
The new law it is the first unified law aimed at regulating foreign investments. In fact, it will govern the activities of all individual foreign investors and foreign invested enterprises (FIEs), wholly foreign-owned enterprises (WOFEs) and Sino-foreign joint ventures (JVs).
"Foreign Investment" is referred to as any direct or indirect investment activity of foreign enterprises, organizations or natural persons including:
Set up of FIEs;
Acquisition of shares, equities, similar rights in Chinese enterprises;
Investment in new projects and other investment forms set by the State Council (although the VIE not mentioned it may be covered in future laws and regulations).
With only two review rounds, it was approved swiftly by the NPC, the new law has a great focus on protection of IP rights of foreign investors in China and level playing field.
Key Topics
Introduction
Encouragement of Foreign Investment
Protection of Foreign Investment
Upcoming Changes in Practice
Conclusion
You can find the recorded video on Youtube. To download the slides please login.
About the Expert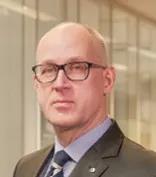 Jan Holthuis, partner at Buren Legal
Jan has been active in China since 1995 and predominantly working and living in China since 2009.
Jan is an experienced adviser in China related transactions and complex international litigation cases on corporate, commercial and intellectual property related disputes.
Jan is a registered arbitrator at the China International Economic Trade Arbitration Commission (CIETAC) and at the Shanghai International Economic and Trade Arbitration Commission (SHAIC) / Shanghai International Arbitration Center (SIAC).