Type :

Workshop & Conference
Date :

Sep 20 - 21, All day, 2018
Address :

457 Jumen Road, Unit 407, Bridge 8 Phase IV Huangpu District Shanghai 上海市黄浦区局门路 457号407室,8号桥4期
Pay method :

Online payment
China's Biggest WeChat & Digital Marketing Conference for International Companies is Back
The EU SME Centre is delighted to invite you to join this year's CHina CHat conference in Shanghai and our workshop held at the conference on cross-border e-commerce.
Organised by China Channel (ChCh) and WalktheChat, this conference brings together key opinion leaders, top international experts and influencers for WeChat and digital marketing in China, including Matthew Brennen and Thomas Graziani, to name a few.
Use our promotion code EUSME2018 to get 10% discount for purchasing your tickets. Early bird price is available until 12 September.
About Our Workshop
This year we invite a Danish SME that operates a successful lifestyle e-commerce WeChat store in China to share his real-life experience with you at the conference. Rasmus Gregersen, the CEO of NiHao CPH will deliver our workshop on:
WeChat for Cross-Border E-Commerce: the Procedure and a Real Case Study in Action
Date: 20 September 2018 | Time: 09:45 – 12:00 | Section: Workshop C | Language: English
During the workshop, he will discuss with you details of the following aspects:
Background
Cross-Border is Booming
WeChat's Unparalleled Success in China
Pilot Free -Trade Zones
Consumption as the Lever to Lift China's Economy
A More Discerning Middle Class
How to build a CBEC WeChat Shop – the Building Blocks
The WeChat Account
The WeChat Shop
Consumer Payment Options
Warehouse and Logistics Operator at the FTZ
Foreign Gateway to China's Payment Providers
Marketing: The Missing Link
Establishing an online shop doesn't sell your products, building trust and awareness online and offline does.
Expand your reach with O2O e-commerce and QR-code walls in airports
Case Study: Nihao Hygge Shopping the Danish Lifestyle through a WeChat shop
Building the brand and the community,
Opportunities and challenges in accessing the market
Q&A
If you would be interested in finding out more about his company NI HAO HYGGE, read our case study here.
About the Speaker
Rasmus Gregersen, EU SME Centre Expert, CEO at NiHao CPH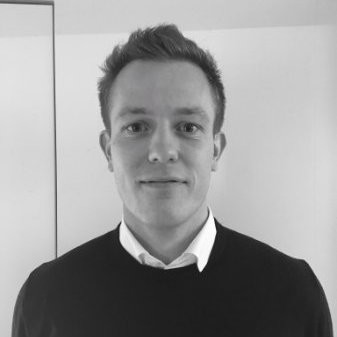 Founder of NIHAO MEDIA GROUP, a portfolio of media and e-commerce brands online and offline with a focus on the building awareness in the Chinese travel and lifestyle market. By being present and interacting across the media brands, we create trust and are followed by Chinese consumers. With online community NIHAO CPH, e-commerce platform NIHAO HYGGE, Smart QR-code Wall in Copenhagen Airport and lifestyle magazine NIHAO JOURNAL we access the Chinese consumer on multiple levels.
About the CHina CHat Conference
CHina CHat is a 2-day event dedicated to WeChat and China online digital marketing. Co-organized by 2 of the most widely respected online sources of information on China digital marketing: China Channel (ChCh) and WalktheChat. This event features:
Presentations from top WeChat and China digital marketing experts.

In-depth and practical morning workshops.

Booth display areas featuring the latest WeChat and China social products.

Drinks and networking; evening after party.

Panel discussions with experts, brands and online key opinion leaders (KOLs).
Click here to view the full programme
Register for Centre's Workshop
Select THURS DAY 1 WORKSHOP
Use the promotion code

EUSME2018

to get 10% off discount for your tickets
Register for Other Sessions
*Please note all the workshops will be set up in the morning only, and the main stage conference section will be in the afternoon.
Select the types of tickets you would like to purchase, and use the code

EUSME2018

to get your 10% off discount.
Event Contact
For questions about the EU SME Centre's workshop, please send an email to registration@eusmecentre.org.cn.
For questions about CHat conference, please contact:
Methawee Tan
Phone:+86-1868-2099-623 | Email:markeytan@chinachannel.co | WeChat:markeytan
Refund Policy
Refunds are available 1 week before the conference. 24 hrs notice is required for tickets to be transferred under a new name. All fapiao (invoice) will be available either on site or delivered after the conference in line with your request on the registration page. Fapiao (invoice) cannot be issued prior to the conference.
如需退款,请于一周前联系主办方。如需将门票转让他人,请提前24小时通知主办方。否则,不予受理。活动所有发票可现场获取或者会议后由主办方统一寄出。会前发票请求均不予受理,请参会者谅解。