Date :

Jul 5, All day, 2018
The object of the technology transfer may refer to different items, specifically: patents, technical designs, models, secret formulas, trade secrets and, generally, unpatented technical assistance such as know-how, engineering, franchising, hardware and software.
When moving towards the export of technology transfer to China, it is important to undergo a preliminary check on the set of rules by the Chinese Law on technology transfer as well as choosing the best strategy for transferring your technology to one specific business partner.
This webinar will introduce IP technology transfer with a focus on the most common issues of SMEs in technology transfer. It also analyses typical case studies to provide practical advice and share good practice on how to minimise the risks for your company.
Key Content
What is IP Technology Transfer?
SMEs and technology transfer
What to be careful about?
China's update
Case studies
Conclusions
You can find the recorded video on Youtube. To download the slides please login.
About the Speaker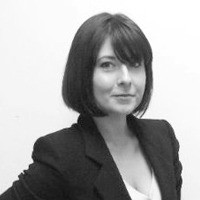 Valeria Manunza, International Business Advisory Team Manager at Dezan Shira & Associates.
Valeria Manunza is an Italian lawyer, she has obtained a master degree cum laude in Law at the University of Milan in 2011 and was admitted to the Milan Bar in October 2014. Valeria currently works as Manager in the International Business Advisory team at Dezan Shira & Associates.
Valeria currently covers the role of Chair of Small & Medium Enterprise South China Working Group of the European Chamber of Commerce and the role of the Vice Coordinator of the Intellectual Property Working Group of the Italian Chamber of Commerce in China.
Her specialization lies in the protection and enforcement of intellectual property rights. She has started her working experience in China at the Italian Economic Development Ministry IPR Desk, where she advised Italian companies on their rights and on the procedures for their implementation. Valeria has been assisting some of the most important European fashion brands in the protection of their IP in China and has engaged in developing business strategy, IP rights registration and enforcement, and also litigations.