Date :

Jun 20, All day, 2018
In recent years, China is making efforts on its government efficiency and is speeding up trade policy reforms.
In the first half year of 2018, China has intensively released some significant trade policies which affect every importer and exporter, including adjustment of import tariff rate, the procedure of export VAT refund and import facilitation measures etc.
To help EU companies to understand the changing business environment in China and proactively adjust their business practice and strategy accordingly, the EU SME Centre picked up three must-know changes for those EU companies that are doing or intend to do business with China.
In this webinar, we are going to cover the following changes:
Restructure of Key Authorities
The restructure of key central government authorities will bring wide-ranging implications for EU exporters, especially the merging of the inspection and quarantine authority (CIQ) into China Customs in April 2018.
New Customs Enterprise Creditability Management Rules
On 1st May 2018, the new the classification customs enterprise credit classification and management system was formally launched and is completely different from the credit system China customs had used in the past years. Classification and benefits of different enterprise creditability will be discussed in this webinar.
New Rules of Temporary Import
China's new Temporary Import Administrative Measures came into force in this February. It is worthwhile to understand the criteria that are applicable to temporary import and the relevant customs management requirements.
Please login to access the recorded video and the slide.
About the Expert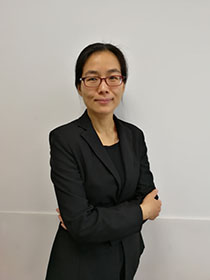 Ingrid Ge
Market Access Advisor, EU SME Centre & Economist, China-Britain Business Council (CBBC)
Ingrid is the Market Access Advisor at the EU SME Centre and Economist at the China-Britain Business Council (CBBC), helping European SMEs understand the market access procedures in China.
She has led on several cross-sector research projects including UK's participation in the Belt & Road Initiative, and reports about China's Pilot Free Trade Zones. She is also responsible for new policy interpretations including insights into the Foreign Investment Law, cross-border E-commerce, China's 19th CPC National Congress and China's switch from BT (Business Tax) to VAT etc.
She has about 15 years' consulting experience in international trade and rules, China's import and export policies and WTO compliance. Before joining the Centre and CBBC, Ingrid worked in PwC, helping multinational companies do business planning and solving their import problems. Prior to that, Ingrid acted as a senior consultant in Shanghai WTO Affairs Consultation Centre, providing policy recommendations to the Shanghai government and MOFCOM. Areas covered included terms of WTO compliance, participating in project research on international trade barriers, WTO dispute resolution and FTA feasibility studies for MOFCOM (e.g. China-Korea FTA and China-Swiss FTA).
Ingrid received Master degrees in International Economy from CASS (Chinese Academy of Social Sciences) and the University of British Columbia (in Canada).