Date :

Jun 20, All day, 2018
China consumes twice as much beer as the USA, and more than five times what Germany –the largest beer market in the EU- drinks. China's beer imports (750 million USD in 2017) are dominated by EU producers; about three-fourths of the imports have an EU origin. European breweries have an excellent opportunity to tap into this premiumising market.
The country has traditionally consumed domestically produced, cheap, pale lagers. This is changing quickly as imports are rapidly increasing (38% growth in 2017) and microbreweries are popping up in major cities as a response to a booming demand by more sophisticated, wealthier consumers.
This ten-minute teaser webinar describes, analyses and quantifies the three main market segments identified: mass-consumed Chinese beer; leisure beer; and craft beer and foreign brands on tap.
To get further insights, take a look at our full report - The Beer Market in China.
You can find the recorded video on Youtube. To download the slides please login.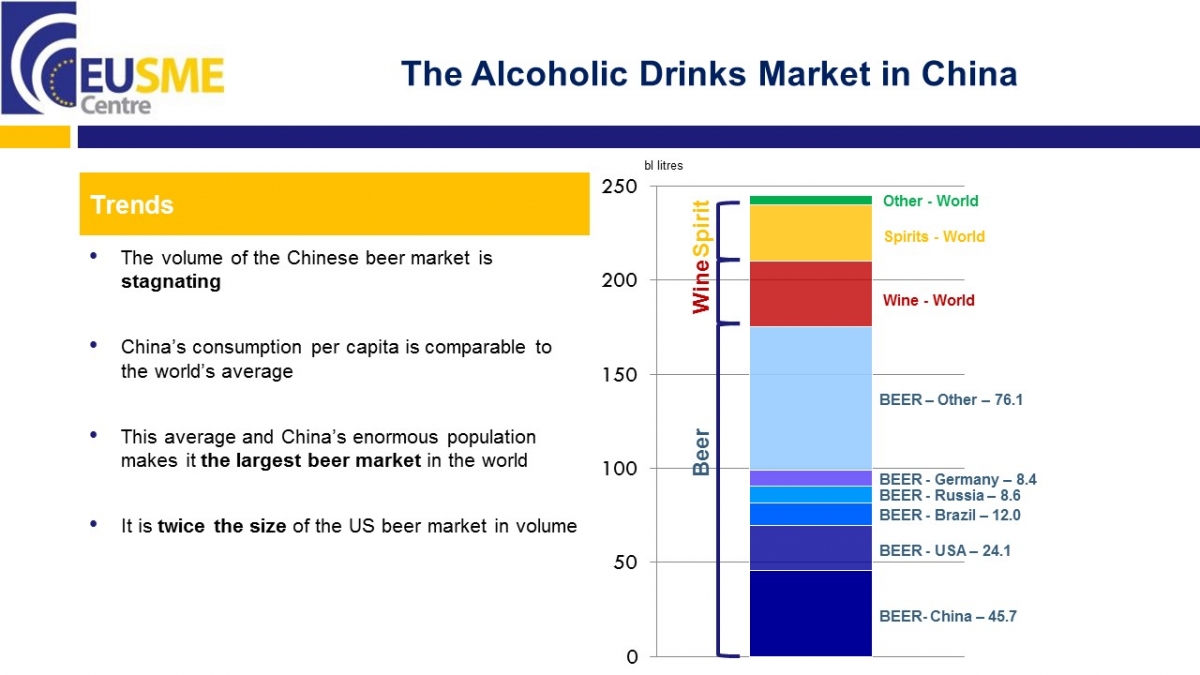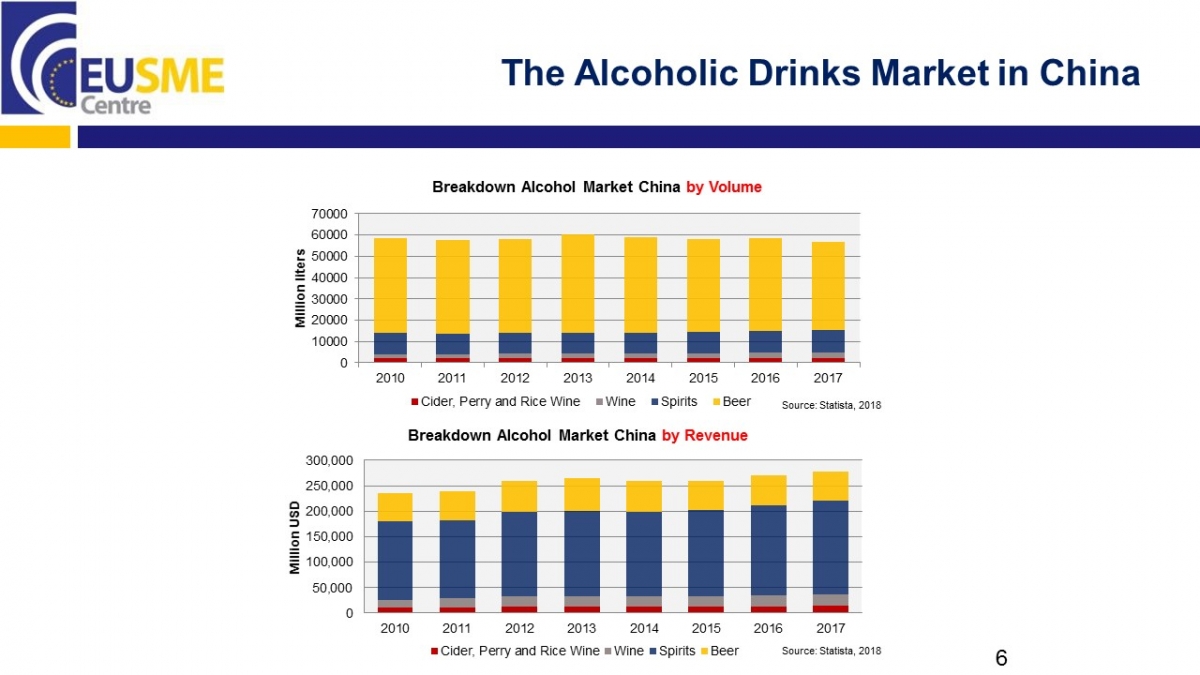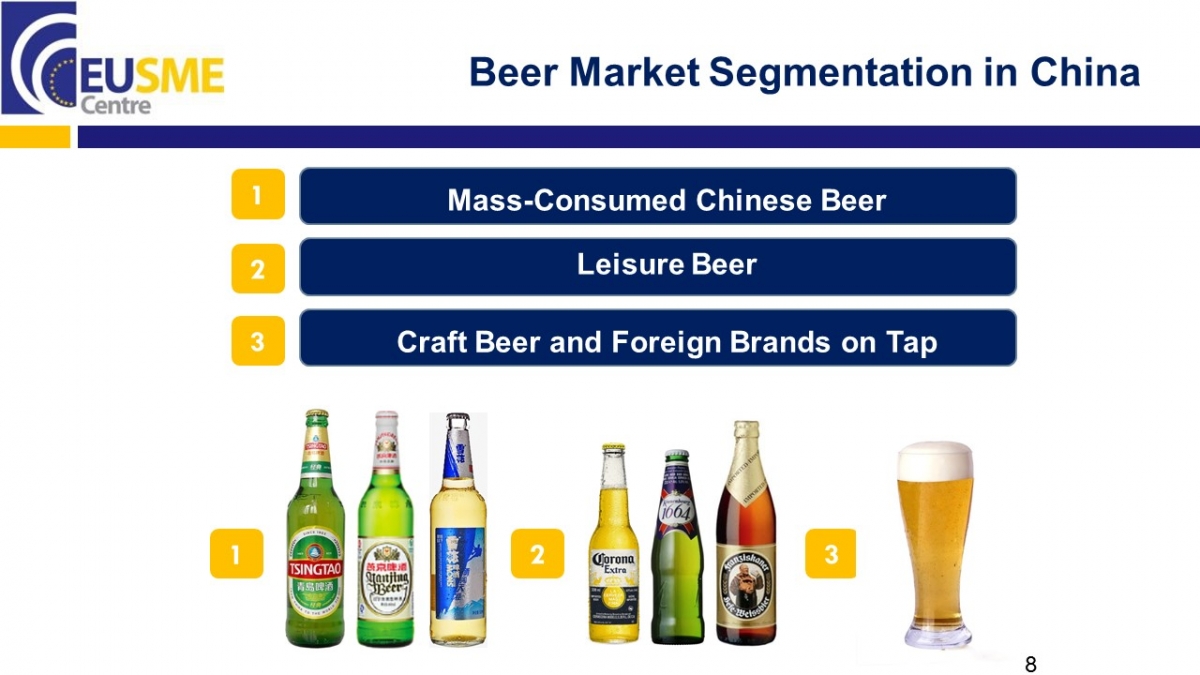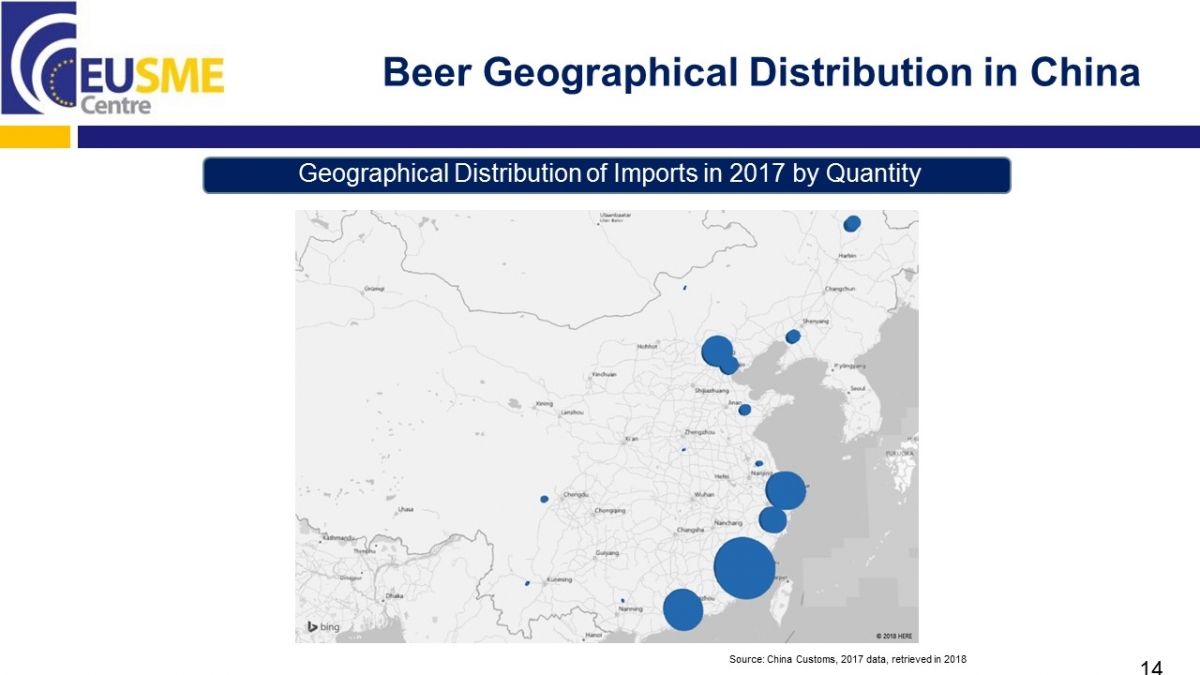 About the Expert

Daniel Pedraza, Director for China, Eibens Consulting
Daniel Pedraza is Director for China at Eibens, a consulting firm specialized in China's agrifood industry. Eibens assists private companies and government trade promotion agencies dealing with market access issues and trade compliance. It also supports their business development and communication efforts in traditional and online channels.
He is a specialist on trade compliance and marketing for foreign F&B companies in China. He is also responsible for Eibens day-to-day business operations in China.
Daniel has lived and worked in China for over 6 years. Prior to joining Eibens, Daniel worked for the European Union Chamber of Commerce in China and EXTENDA, the trade promotion agency of the Government of Andalusia-Spain in Beijing. He holds a master's degree in International Business from EOI Business School and a Double BA in Business Administration and Economics from the University of Malaga.
Related Events
Event .

Jan 27 4:00 pm - 6:00 pm