Date & Time (Beijing) :

Feb 1, All day, 2018
Date & Time (Brussels) :

Jan 1, All day, 1970
In 2016, value-added growth in the machinery industry grew by 9.6% year-on-year, which was higher than overall manufacturing industry's value-added growth of 6.0% over the same period. By implementing Made in China 2025, it comprehensively improves China's manufacturing industry, which enables it to play a leading international role in the production of high-quality and innovative goods. Therefore, the domestic market offers great business opportunities for EU SMEs in developing high-end products and making technology transfer with a focus of smart, digital and green manufacturing.
This webinar aims to address major significant changes that have taken place in the machinery sector over the past few years. More importantly, it analyzes key future growth drivers, as well as successes factors to overcome different level of barriers, such as market access barriers, local partnership management and IP protection.
Agenda
Market Size and Structure
Market Segments
Distribution
Key Growth Drivers and Future Trends
Regulatory Environment
Opportunities for EU SMEs
About the Speaker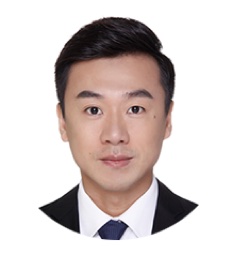 Mark Xu, Assistant Director, Sector Lead for Advanced Manufacturing and Transportation, China-Britain Business Council (CBBC)
Mark Xu is Assistant Director and Sector Lead for Advanced Manufacturing and Transportation at the China-Britain Business Council. He has 12 years' experience in a UK engineering company, 10 years of which Mark spent as the company's Chief Representative and General Manager for its China subsidiary office.He obtained a B.Eng. in Manufacturing Engineering and B.Com. in Commerce from University of Birmingham and a MBA from Business School Netherlands.