Date & Time (Beijing) :

Jan 24, All day, 2018
Date & Time (Brussels) :

Jan 1, All day, 1970
In 2016, China imported approximately 4 million tones of seafood, worth an estimated EUR 8.2 billion (USD 9.37 billion) led by rapid urbanisation, increased incomes and diversified retailed channels available in the country. Imports are expected to increase to 4.5 million tons by 2025. Denmark, United Kingdom and Netherlands were the top EU exporters by value in 2016. Despite the vast opportunities emerging from this fast-growing market, the process of bringing seafood products to China and getting them sold is not simple. China's new Food Safety Law, a stricter regulation effective since 2015, requires a seafood exporter to be cautious about their processing procedures and the qualifications of distributors, because the exporter and importer/distributor will all be responsible for food safety. Meantime, EU exporters may find pricing as a challenge due to competition from countries or regions that have signed free trade agreements with China and enjoy preferential tariffs.
This webinar navigates the foundation of seafood market development and latest China's domestic seafood consumption trends. It then provides you detailed information on key regulatory policies, including the New Food Safety Law and Administrative Measures on Import and Export Food Safety, as well as step-by step detailed export guidance. It then articulates the main challenges your company might have to experience, such as stricter requirements for AQISQ to supervise imported food and market competition-free trade agreement. The last part of this webinar analyses cases with practical solutions.
As the Centre assists EU SMEs to enter the Chinese market, we believe this webinar on seafood market provides hands-on information that will be applied for understanding the market, gaining more Chinese domestic customers and achieving a successful business.
Agenda
Market overview
Seafood Consumption in China
Regulatory Framework
Export Guidance
Challenges and Recommendations
Cases and examples
Please login to access the recorded video and the slide.
About the Speaker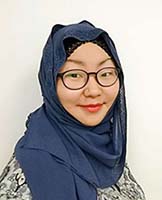 Ran Guo, Consultant, China-Britain Business Council (CBBC)
Ran Guo is a Consultant for the China-Britain Business Council. She is based in Beijing where she currently focuses on the food and drink sector.
Following six years' of work experience in the consulting industry in Shanghai and Beijing, Ran has developed her specialty in primary market research, company due diligence, and competition intelligence analysis. Before joining CBBC, Ran worked for two years at a Shanghai-based British company, focusing on anti-fraud and due diligence research. In this role she worked closely with a number of Fortune 500 companies to solve their problems with creativity and innovation. Following this, Ran worked with a multicultural market research group in Shanghai for three years, with a focus on helping international companies understand the Chinese market and make investment decisions.
Ran has excellent research skills and a comprehensive understanding of the various obstacles international companies may face during their entry to China.