Date & Time (Beijing) :

Nov 14, 2017, All day
Date & Time (Brussels) :

Jan 1, 1970, All day
This webinar introduces the latest market and policy developments of China's E-mobility and its implications for European automotive suppliers. The Chinese government aims to become the leading country in terms of advanced manufacturing, pushing for environmental sustainability, renewable energy and technological innovation.

For future opportunities it is very important for EU SMEs to understand China's regulatory environment in this sector, current policy development, and the value chain.
This webinar consists of three parts. Firstly, the policy framework of Made in China 2025 (MIC 2025) is explained, why it is important, the focus sectors, and how China's goals will be achieved. Secondly, the key implications of the new policy framework relevant to automotive suppliers will be highlighted. Most importantly, what products to sell and how to sell in China, as well as areas of competition and business opportunities under the environment of the MIC 2025 will be dicussed in detail.
Agenda
Made in China 2025

Implications for Auto Suppliers

Product Development
Value Chain
Competition

MIC 2025 Key Success Factors
You can find the recorded video on Youtube. To download the slides please login.
Please login to access the recorded video and the slide.
About the Speaker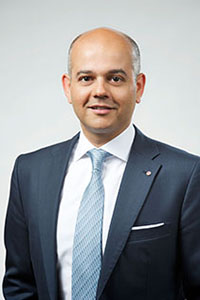 Stefan Kracht leads Fiducia's team of 120 specialists across its four offices and oversees all strategic advisory support and outsourced commercial services. He helps international clients achieve their best possible strategic positioning and operational setup in Greater China, drawing from nearly two decades of trade and investment experience in the region. A Hong Kong-born German national, Stefan began his career with the Otto Group in Hamburg, continuing in Hong Kong and Shanghai. After working as a management consultant at Bain & Co. in London, he founded a components and materials trading company in Shanghai. Having sold that business, he joined Fiducia in 2005 and took over leadership in 2012.