Date & Time (Beijing) :

Jul 12, All day, 2017
Date & Time (Brussels) :

Jan 1, All day, 1970
Pay method :

Online payment
The imported wine market in China has been recovering since 2015, with a two-digit growth in volume and in value. France,Spain, and Italy are still leading Old World wines, while Australia and Chile have the leadership of New World wines. Meantime, it is expected that Eastern European wines disembarking in China, from countries such as Georgia, Moldova, and Ukraine, are also raising sales quickly. As a matter of fact, a total of 22 out of the 28 EU member states were exporting wine to China in 2016.
However, the Chinese wine market is changing at an astounding speed and has become increasingly competitive for EU producers. On the one hand, some countries such as Chile and Australia have reached trade agreements that give their products more favorable positions in the Chinese market in terms of pricing. On the other hand, Chinese consumers' behavior also changes as millions of the so-called millennials gain the purchasing power with new shopping channels online start to prevail.
To maintain the advantages in China's wine market, EU wine producers and exporters need to keep a close eye on those changing trends and know how to react.
This webinar will provide you a comprehensive update of the market and help you keep on track. You will get the essential information to develop an effective business strategy and pricing scheme, understand what types of importers you could work with in China and what sales channels are out there.
Agenda
A comprehensive approach to the Chinese wine market
Price formation
Pricing demography of the imported wines in China
Taxonomy of importers
Sales channels
Introducing the Centre's guideline - How to Start Exporting Wine to China
Bonus: China's imported wine trade data for the 1st Quarter of 2017
Conclusion
How to Purchase and Access the Webinar
To purchase the webinar, you will need to log in or sign up on Vimeo platform.
Please note you will need a VPN to view the video if you access it from mainland China. If you would like to purchase and view the video but do not have a VPN, please contact Ms Wenxin Li at wenxin.li@eusmecentre.org.cn.
View the trailer here:
Related Content
(If you buy the report, you will receive 50% off discount code to purchase this webinar.)
About the Speaker
Rafael Jimenez, Business Development Advisor, EU SME Centre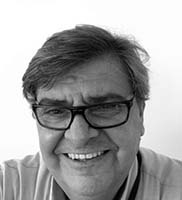 With more than six years' hands-on experience in managing business in China, Rafael offers advice for European SMEs in developing practical market entry strategies in the country.
Following a career at senior level within the F&B and ICT industry, he arrived in China in 2009 as Director of a Spanish F&B company involved in the restaurant and trade business. He helped the company set up a Wholly Foreign Owned Enterprise (WFOE) in China, ran operations for three years and led a team of more than 100 employees. More recently he was Shanghai Office Director at a Management Consultancy Firm.