Date & Time (Beijing) :

Jul 10, All day, 2017
Date & Time (Brussels) :

Jan 1, All day, 1970
In the last ten year, China has become one of the largest and fastest-growing markets for consumer products worldwide. Rapid growth has created a large number of middle-class of more than three hundred million consumers. Whilst the Chinese domestic industry is able to cover some of the needs of consumers, there is also a high awareness of global brands and an increasingly demand for high-quality foreign consumer products.
Lifestyle changes and rapid urbanization have further increased Chinese consumers' fascination with imported goods. There are many examples of foreign SMEs successfully building their own brands in China. The basic requirements – an appropriate marketing concept, a good understanding of Chinese consumers, and a quality product – apply universally.
However, for many product categories, government approval is required before goods can be imported – this is the first big difference European companies have to face when thinking of exporting to China. These approvals come in various forms, such as licenses, certifications, registrations, marks and even individual approval of shipments. They are issued by the government itself or by appointed bodies acting on behalf of the government. All of these approvals have one thing in common: they will be regularly checked at the borders or, in the case of China domestic production, by inspection authorities.
By watching this webinar, you will firstly understand an overall picture of the market of consumer products in China and its domestic regulatory framework. Secondly, the main elements of the product safety system will be discussed in detail, including China's pre-market and post market controls and market restrictions. Most importantly, the webinar will provide practical guidance for European SMEs.
Webinar Agenda
The Market of Consumer Products in China
Regulatory Framework
Main Elements of the Product Safety System
Practical Guidance for SMEs
Conclusions
Please login to access the recorded video and the slide.
About the Expert
Dr. Martina Gerst– EU SME Centre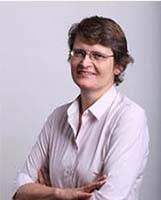 Martina provides advice for European SMEs on market access issues across ten different sectors. Responsible for standards and conformity assessment, Martina also provides tailor-made training workshops for companies preparing to do business in China.
Martina is a contributor to a number of intergovernmental projects between the EU and China that span a range of areas such as Industry 4.0 or new energy vehicles. These projects draw on Martina's professional experience in Europe, the US and China over two decades. During this time Martina held various senior positions for leading international companies and SMEs. Martina holds a PhD and a LLM in Innovation, Technology, and Law from the University of Edinburgh in UK.