Date & Time (Beijing) :

Jun 5, 9:30 am - 5:30 pm, 2017
Date & Time (Brussels) :

Jan 1, All day, 1970
Venue :

Hotel Seurahuone, Kaivokatu 12, 00100 Helsinki
Pay method :

Online payment
Contact :

Alexander Alles; Alexander.Alles@eusmecentre.org.cn
The EU SME Centre in partnership with VERKKOTEOLLISUUS (E-COMMERCE FINLAND) and Turku Science Park, will be holding a training workshop on selling online for SMEs.
How to Start Your Online Business in China
Selling and buying online is the hottest topic in China for consumers and sellers. This one-day training workshop is designed to explore the opportunities of selling online into one of the largest and fastest growing E-commerce markets in the world.
It will provide you with insights and hands-on experience in doing online business in China. You will be able to take away and apply it to your real-world projects directly to succeed in the Chinese e-commerce market. Whether you are a business owner, department director, or export manager, you will get a solid foundation from the workshop for planning and managing to sell your products online.
Why attend?
During this highly interactive workshop, you will enjoy a well-balanced course between the theory and the practical application in real life with cases studies and exercises based on actual business and e-commerce experiences.
Gain a deep understanding of what is required for the successful sell your product online product to China
Understand the e-commerce market and easily navigate through the Chinese market access requirements
Understand the importance of WeChat and how you should use it to increase your sales
Develop an action plan with the most effective and efficient ways to do online business with China
Ask our e-commerce expert on the spot
Training Workshop Outline
Module 1: Overview of the China e-commerce market compared to Europe
Module 2: The market access requirements – IPR, product compliance, logistics, customs
Module 3: Payment options and consumer preferences
Module 4: WeChat and other digital marketing in China
Module 5: Case studies and Best Practice
Module 6: Step-by-step guidance to open an online shop
Payment and Registration
350 EUR/per person
(Early-bird price 300EUR/per person only available before 26 May 2017)
Click the "Buy Ticket" button on the top of the page to pay the fee and complete your registration.
You will receive a confirmation email after your payment is completed.
Members of VERKKOTEOLLISUUS (E-COMMERCE FINLAND) and Turku Science Park enjoy 15% discount on the registration fee. Please ask for an exclusive coupon code from them if you're a member.
How to use the coupon code
Click the "Buy Ticket" button to enter the payment page
Click "Show order summary"
Add coupon code in the "Discount" section
Meet the trainer
Dimitry van Toorn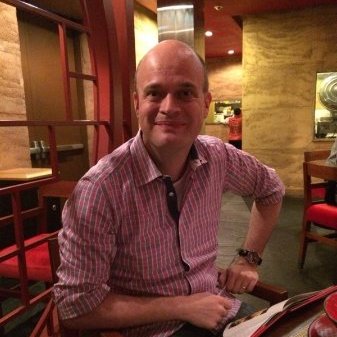 As a highly qualified trainer, Dimitry has inspired a wide range of companies and non-profit organisations to adopt best practices in leadership competences development through the designing of training programmes, strategic consulting and coaching. Dimitry is highly knowledgeable about e-commerce as part of the global economy. He advises SMEs in accessing Chinese and European markets, particularly in the area of e-commerce. View his LinkedIn profile here.