Fecha :

May 18, 8:30 am - 10:50 am, 2018
Venue :

Luxembourg Embassy
Dirección :

Workers Stadium North Road No.A2 Yingke Center Block B Room 1701, Beijing 卢森堡驻华大使馆, 北京市朝阳区工体北路甲2号, 盈科中心B座
Non-member Price :

200 RMB
Contact :

registration@eusmecentre.org.cn
The EU SME Centre and BenCham are delighted to invite you to our next edition of the EU SME Breakfast Seminars on May 18 at the Luxembourg Embassy in Beijing.
Jan Hu, Managing Director and Branch Manager of ING Bank Beijing Branch, will focus on the financing for the B&R Initiative and the Roles of International Banks:
General introduction to the content and objectives of B&R Initiative
Main sectors involved and opportunities for corporates (esp. European corporates)
Major players in financing the B&R projects
Roles of international banks
Chris Cheung, Director at the EU SME Centre, will give a presentation on economic outlook & trends.
For accessing the full agenda of the event, please click on the following
link
.
Registration
BenCham Member Price & EU SMEs: 150 RMB | Non-member: 200 RMB
To register for this event, please click here.
About the Speakers
Chris Cheung, Director at the EU SME Centre
Chris has been identifying market opportunities and providing market access advice to European companies entering the Chinese market for the past ten years.
As the Director at the EU SME Centre, Chris leads an international team of experts in providing practical, up-to-date business advice in a wide range of industries including ICT, renewable energy and food and beverages. He has a Master's degree in Chinese and Business from the University of Leeds and an MBA from the University of Warwick.
Jan Hu,
Branch Manager at ING Bank N.V. Beijing Branch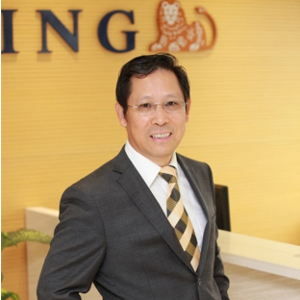 Jan Hu is currently Managing Director and Branch Manager of ING Bank Beijing Branch. Jan started his career as Legal Adviser to the Dutch Law firm Nauta Dutilh in October 1988, advising Chinese companies doing business in the Netherlands and other European countries and vice versa. Jan joined ING Bank Head Office in June 1991 and worked in international credit department, trade and commodities finance department and structured finance department.
Jan was seconded to ING Bank Shanghai Branch in July 1996, leading the corporate banking team. From July 2000 till July 2015 Jan had been the Chief Representative of Bank Brussels Lambert and ING Bank Beijing. In July 2015 Jan become the Branch Manager of ING Bank Beijing Branch.
During his career in banking, Jan has led or involved in, various financings for Chinese corporates in overseas investments and merger and acquisitions, involving sectors of power, oil and gas, mining and metals, food and beverages, construction and engineering, and manufacturing. Jan is actively promoting the participation of international banks in financing projects for Belt and Road Initiative.
Jan graduated from Peking University Law School with degree of Bachelor of Law in 1982 and received Special License in European Law and Doctor in European Law in 1985 and 1988 respectively from Ghent University Law School, Belgium. Jan published various articles on Chines laws on foreign direct investments in International Business Lawyer (New York), Financial Law Review (London), Chinese Economy and Law (Hong Kong), as well as publications by Lausanne Institute of Comparative Law and Vienne Centre of International Legal Studies. His doctoral thesis "Legal and Policy Issues of the Trade and Economic Relations between China and EEC" was published by Kluwer Law and Taxation Publishers in 1990. His research paper "Legal and Policy Framework of EFTA's External Economic and Trade Relations" won the highest scholarship by EFTA Panel of Professors in 1987.