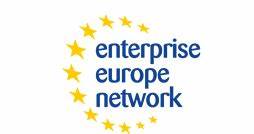 The Enterprise Europe Network (EEN) is an EU project launched by the European Commission in 2008 with co-financed under the European Union' programme for the competitiveness of SMEs (COSME).
EEN helps businesses innovate and grow on an international scale. It is the world's largest support network for small and medium-sized enterprises (SMEs) with international ambitions.
The Network is active in more than 60 countries worldwide. It brings together 3,000 experts from more than 600 member organisations – all renowned for their excellence in business support.
The EU SME Centre became the official partner of EEN in 2015.

Member organisations include:
technology poles
innovation support organisations
universities and research institutes
regional development organisations
chambers of commerce and industry
Individual businesses can't become Network members, but they can enjoy the many services offered. See also the Enterprise Europe Network leaflet (.pdf).
More details, please refer to the website of EEN: Enterprise Europe Network (europa.eu)
You are welcome to view our video for a more vivid impressions about EEN to also understand more comprehensive of its services.
You can find the video on Youtube:
"The Centre is a great partner of Enterprise Europe Network and, as Sicindustria team, we love working with our colleagues based in Brussels and China. We have been collaborating for many years now, always with great appreciation by our SMEs, which highly benefit from the Centre's training sessions, expertise and consultancy. The Centre is a mine of precious knowledge for all the European SMEs interested in entering the Chinese market. They also provided support in the organisation of missions and B2B events, and we know that we can always rely on them, as their commitment represents a real added value."
- Giada Platania, Head of International Affairs Unit, Enterprise Europe Network
"Thank you for all your devotion in organizing our common initiatives! The training provided the participants with so many useful and practical information."
- Maria Shapkarova, Entеrprise Europe Network, Bulgarian Chamber of Commerce and Industry
"Thank you and your team for the great collaboration that we established. Really amazing support, interaction and expertise."
- Elena Boyadzhieva, Business Services expert, Plovdiv Chamber of Commerce & Industry in Bulgaria & Enterprise Europe Network