Find a service provider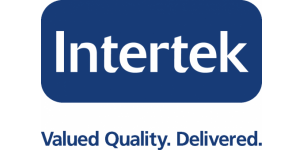 Intertek Group plc.
Type of services:

Consulting, Legal Services, Product Standards, Testing, and Certification, Quality Management (obtaining samples, accompanying the consignment to the destination, etc.), Training

Affiliation to a Chamber
of Commerce:

None

Member state:

United Kingdom

Languages spoken:

Chinese, English

City:

Beijing, Chengdu, Guangdong, Guangzhou, Hangzhou, Hebei, Hongkong, Qingdao, SEZ/Special Economic Zone, Shaanxi, .../others

Website:
Contact Info
Howard Xing

Promoter

China Domestic Market Services
T: 022-83712820
E: howard.xing@intertek.com

中国 北京市朝阳区松榆南路107号2楼。 天津市华苑新技术产业园区桂苑路7号易商互通办公楼2-4层。 中国 上海宜山路889号齐来工业城4号楼2层。
2/F, Building 107 Songyu South Road Chaoyang District, Beijing, China 100021; 2-4/F, Yishanghutong Building, No. 7 Guiyuan Road, Huayuan Hi-Tech Park, Tianjin, China; 2/F, Building No. 4, Shanghai Comalong Technology Service Park, 889 Yi Shan Road, Shanghai,China.

Company background
For more than 130 years, companies around the world have depended on Intertek to ensure the quality and safety of their products, processes and systems.
We go beyond testing, inspecting and certifying products; we help customers improve performance, gain efficiencies in manufacturing and logistics, overcome market constraints, and reduce risk. We've earned a reputation for helping our customers increase the value of their products, gain competitive advantage, and develop trusted brands. Through our services we help our clients to minimise the adverse health and environmental impact of their products and processes for the benefit of society as a whole.
Intertek is the industry leader with over 36,000 people in 1,000 locations in over 100 countries. Whether your business is local or global, we can ensure your products meet quality, health, environmental, safety, and social accountability standards for virtually any market around the world. We hold extensive global accreditations, recognitions, and agreements, and our knowledge of and expertise in overcoming regulatory, market, and supply chain hurdles is unrivaled.
Intertek can sharpen your competitive edge
•With reliable testing and certification for faster regulatory approval
•Through rapid, efficient entry to virtually any market in the world
•With total quality assurance across your supply chain
•Through innovative leadership in meeting social accountability standards
•By reducing cost and minimizing health, safety, and security risks
•By becoming a TRUSTED BRAND
Services
•Advisory
•Auditing
•Certification
•Consulting
•Evaluation
•Inspection
•Outsourcing
•Quality Assurance
•Risk Management
•Sustainability
•Business Assurance
•Testing
•Training
•Validation
Industries
•Aerospace & Automotive
•Building Products
•Chemicals
•Consumer Goods & Retail
•Electrical & Electronic
•Energy
•Food & Agriculture
•Government & Trade
•Industrial & Manufacturing
•IT & Telecoms
•Medical & Pharmaceutical
•Minerals
•Textiles, Apparel & Footwear
•Toys, Games & Hardlines
Intertek 中国
1989年,Intertek成为第一家进入中国的国际第三方测试和认证公司。经过20多年的发展,我们目前在中国30多个城市设有60多家实验室和分支机构,员工人数超过9,000人,凭借专业领先的优质服务,成为备受客户信赖的合作伙伴。
我们的服务涉及几乎所有行业,包括纺织和鞋类、玩具、电子电气、建筑、加热设备、医疗设备和制药、化学品和石油、食品和农产品、化妆品、轻工产品,以及货物扫描等,可以为产品、货物和体系提供包括测试、检验、认证、审核、风险评估和管理,以及咨询、培训在内的一系列服务。