Our Partners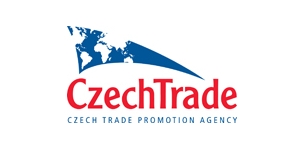 CzechTrade China
Country:

Czech Republic

Relation to the Centre:

Other partner

Address:

Embassy of the Czech Republic, 2 Ritan Lu, Jianguomenwai Dajie, Chaoyang District Beijing China

Contact:

Kateřina Ďurove Phone: +861085329537 Mobile: +8618611458173 Email: katerina.durove@czechtrade.cz

Partner background

CzechTrade is a Government agency established by Ministry of Trade and Industry of the Czech Republic. Its main objective is to develop international trade and cooperation between Czech and foreign entities. Wherever in the world you are, the agency is your official contact partner when looking for qualified Czech-based manufacturers, services providers and investors.

The Beijing office was established in 2014 and since then is connecting North and North East China and Czech businesses.
The Beijing office´s main focus is onto the development of international trade and cooperation between Czech and Chinese entities in the fields of Czech machinery, mining and health care industry, environmental protection technology, general aviation projects and consumer products.