The EU SME Centre signed a Memorandum of Understanding (MoU) with the EU-China Business Association on April 24th in Beijing to strengthen collaboration in serving more European SMEs developing business in China.
The Centre and EUCBA commit to implementing joint activities and mutual support that will increase synergy and contribute to the common goal of supporting EU SMEs to do business in China.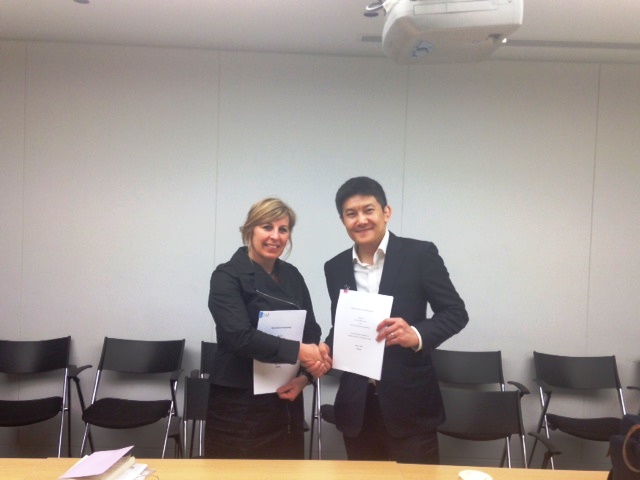 (Photo: Centre Director Chris Cheung signed the MoU with EUCBA Secretary General Gwenn Sonck)
About the EU-China Business Association
The EU-China Business Association (EUCBA) is the EU-wide federation of national non-profit business organisations in the European Union with specialisation and particular expertise in exchange of knowledge on investments and trade with China. EUCBA promotes direct investment and trade between China and the EU through international exchange of information and joint projects of its members.
To learn more about the EUCBA, please click here.