Home
>
Knowledge Centre
> The EU SME Centre Successfully Launched Inter-Chamber SME Working Group in Beijing
The EU SME Centre's Inter-Chamber SME Working Group was successfully launched on 24 March, 2015 at the Delegation of the European Union to China and Mongolia Beijing office.
The meeting welcomed a diverse group of participants including representatives from European Union Delegation, Embassies, Chambers, Business Associations and SMEs from various industries.
The audiences had the pleasure to hear messages from Ms. Joanna Drake, Director for Entrepreneurship and SMEs – Deputy Special Envoy for SMEs DG Internal Market, Industry, Entrepreneurship and SMEs – European Commission (DG GROW) on supporting tools for EU SMEs and expressed their opinions on challenges of doing business in China.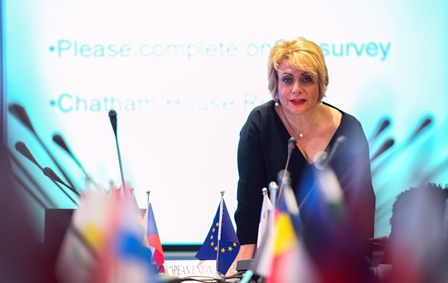 Mr. Chris Cheung, Director of EU SME Centre, updated the audiences on new features released by the Centre.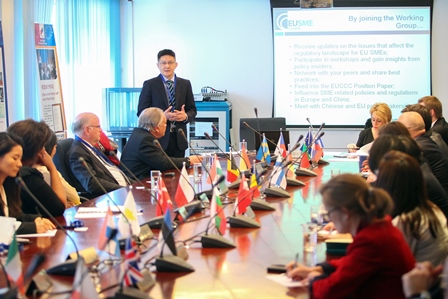 Mr. Xavier Sans Powell introduced the rationale and goal of EU SME Advocacy, and Mr. Massimo Bagnasco from Progetto CMR shared his real-life cases on challenges of doing business in China in design sector.
The meeting was finished with interactive discussions among participants.