Home
>
Knowledge Centre
> The EU SME Centre Signs MoU with Diplomatic Council to Cooperate on China Activities
The EU SME Centre signed a Memorandum of Understanding (MoU) with the Diplomatic Council in Germany on March 18th at CeBIT in Hannover, with the aim of adding value to each other's services and providing mutual support for EU SMEs to do business in China.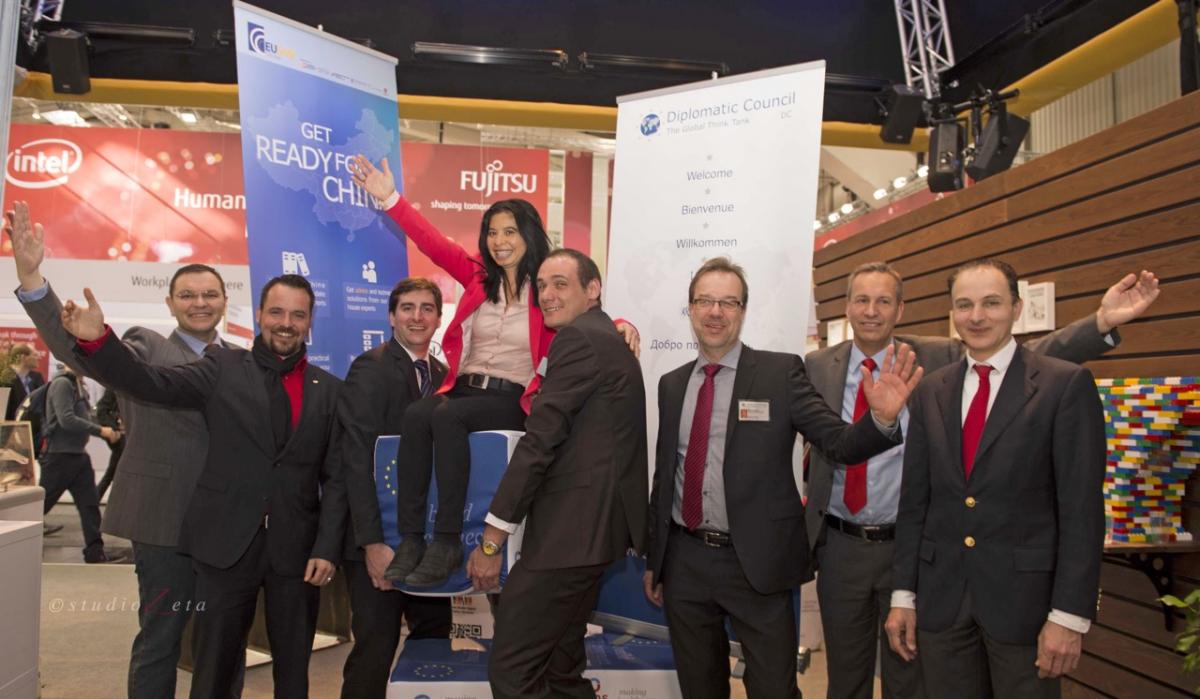 This MoU provides a framework under which the Centre and the Diplomatic Council will develop and coordinate collaborative activities.
The Centre and the Diplomatic Council will carry out the first join activity on April 28th in Frankfurt on "How to Succeed in the Chinese Market through its Booming E-commerce Business", a full-day training to provide companies insights into China's e-commerce market. To learn more about this training, please click
here
.
About the Diplomatic Council
The Diplomatic Council (DC) is a United Nations registered Global Think Tank with the objective to serve as a bridge between diplomacy on the one hand and economy and society on the other hand. Members committed and dedicated to the Diplomatic Council strongly believe that Economic Diplomacy is the solid foundation of international understanding and a more peaceful interaction amongst nations.
To learn more about the Diplomatic Council, please click
here
.