Suzhou Industrial Park (SIP), as an important economic cooperation project between the Chinese and Singapore governments, is one of the fastest-growing development zones with an international competitive edge in the Yangtze River Delta region.
Established in 1994, SIP is located in Suzhou - only a 25-minute bullet train ride west from Shanghai.
Governed by the China-Singapore Joint Steering Council, SIP supports the growth of small and medium-size companies in all sectors by providing a one-stop shop service for legal, financial, accounting, human resources and intellectual property rights protection. Companies established in SIP cover sectors such as:
integrated circuit

TFT-LCD

automotive parts

aeronautical parts

software

outsourcing services

biopharmaceutical

nanotech industry
By the end of October 2015, SIP has attracted over 5,512 foreign enterprises (including 93 Fortune 500 MNCs), with a cumulative contractual foreign investment of EUR 37.58 billion. Import and export volume totalled EUR 5,658.73 billion.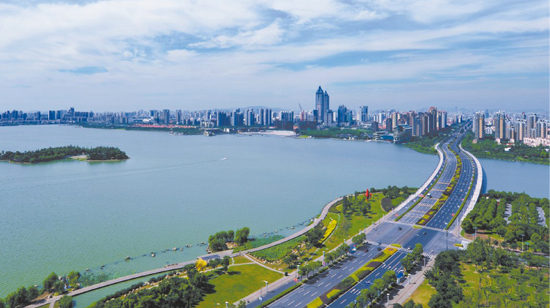 According to the resolution of the 16th China-Singapore Suzhou Industrial Park Joint Steering Council Meeting, SIP is committed to carrying out a number of experimental reform policies with the aim to:
Introduce more active opening-up strategies in the Park;

Explore more effective ways to promote innovation;

Become a national role model of innovation and a regional innovation platform
To learn more about SIP, visit its website here.
Contact Us
To learn information about other industries parks in China, contact the EU SME Centre.